Prerita Yadav
I'm a full-time digital nomad, traveler, ex-banker,
linguaphile, and a designer-in-making.
Read my story below
A graduation degree in science and life of a banker
Like most other students, I was clueless about what to do next after high school. Everybody around me seemed to be opting for science as a major, and I followed suit. I loved travelling and exploring new places, so in college, I joined the NCC. I travelled to the far south of India, trekked in the hills of Nilgiri, sailed without knowing how to swim, and even tried my hands on shooting (with bullets). And to my utter disbelief, I graduated too. Like a fool, I applied for further studies in physics. My name was nowhere on the first selection list, and thankfully by the time I got a call, I had already started working in a Swedish company as an intern in the quality and assurance department.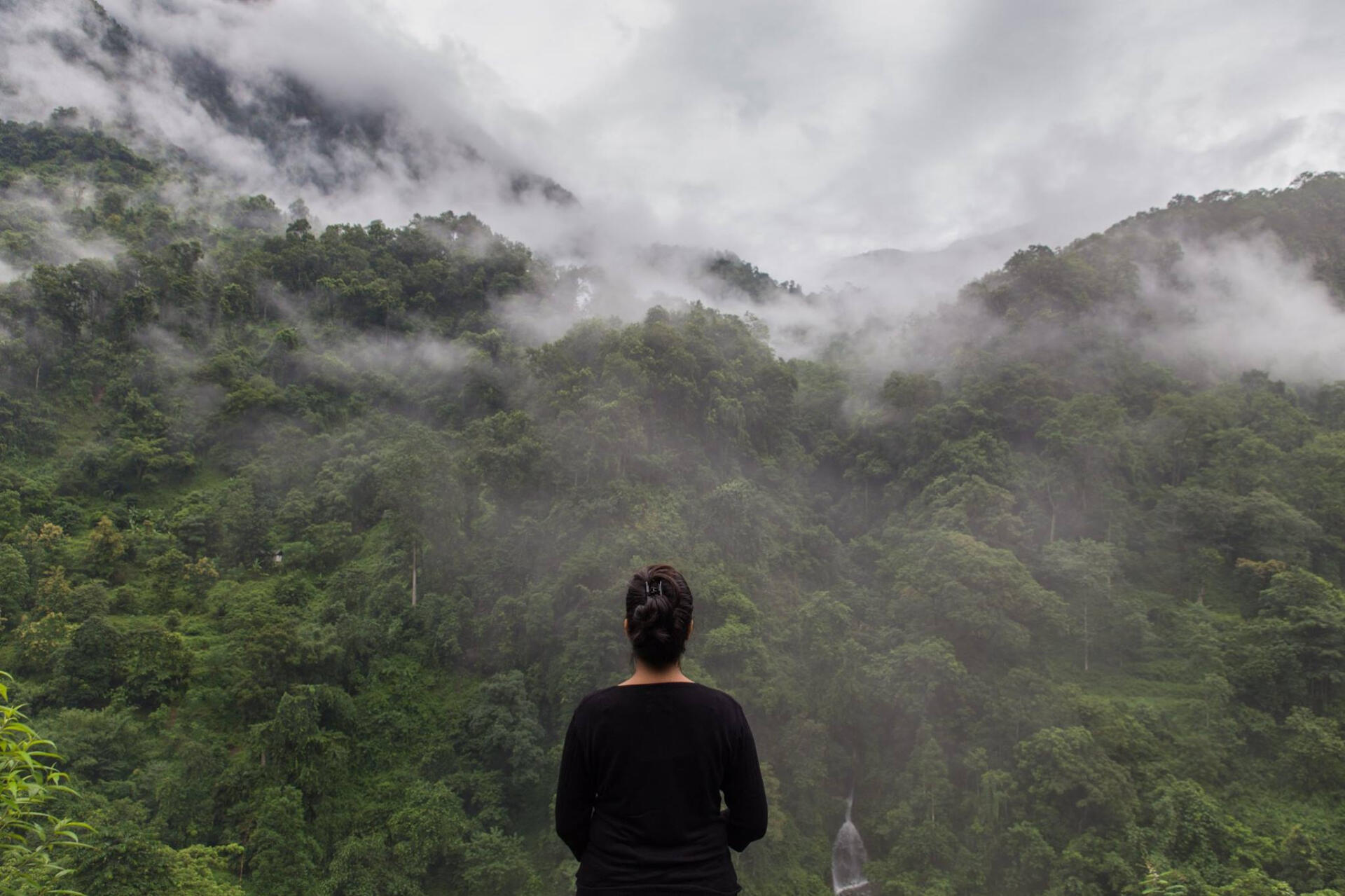 A decade of work in banking
Everybody looked up to a government job around me, as it was the option that gave you a 'settled' life. I ended up filling applications for employment in different Indian public sector banks. Within six months, I had cleared all the exams and interviews, and from working in a sophisticated international company, I found myself working as a bank officer in a small village in Rajasthan. Interestingly, this village was famous for exorcism from evil spirits attachments and black magic. I worked in the banking industry for the next nine years, and the journey was indeed enriching. Apart from implementing new systems and methods to smoothen the processes for customers, the other thing I enjoyed most was interacting with the customers.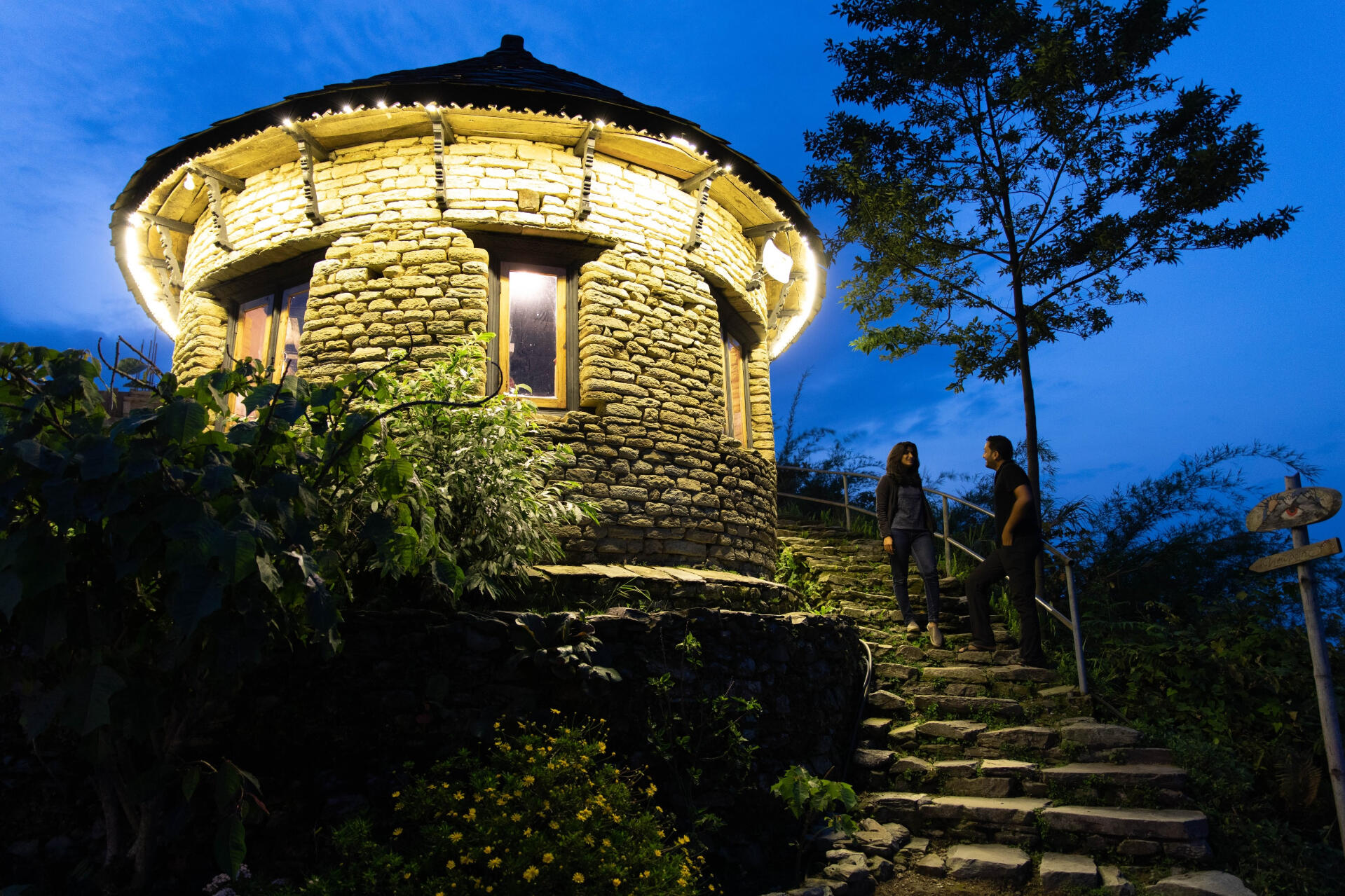 Meeting my life partner and moving to Delhi
In 2013, I decided to marry Jai, the most incredible human being I had ever met in my life, and moved to Delhi afterward. The passion for exploring and traveling to new places was mutual, and every other weekend we would find solitude in small villages of the Himalayas. Time was limited, so I had to optimize on it. So, I would take my backpack and trekking shoes along to my workplace, and that's how my colleagues would know that I was on to another trip. In these four years in Delhi, I evolved as a person. I read a lot, traveled a lot, and realized that though I was working at an organization that people dreamt of, was it really my dream?
Quitting my job, selling everything I owned, and life in a backpack
Then there came a time when we started thinking about our priorities, and after giving it a good thought, in Oct 2017, Jai and I sold everything we owned and started backpacking in India and across the world. The journey began with a road trip across Rajasthan, our homeland, and three years & 26 countries later, the journey is equally exciting. I occasionally write about our travels at zigzagtrails.com
Starting a brand, designing best selling products
While traveling, I thought of sharing our travels through pictures (Jai is a brilliant photographer), leading to the idea of premium travel calendars. We first started printing these calendars back in 2017. Later, when there were no Mondays, I conceived my love for stationery into minimal stationery products. I founded a brand, Rebari, named after a nomadic tribe in the south of Rajasthan.
Starting a new journey in design
Design always intrigued me, from book fonts to why some websites are so adorable and some are outright confusing; all these questions pointed me towards this magical field of designing. My first foray into design was when I got to work on our stationery products. I understood the importance of UX and the design of everyday things we use. Their packaging, to their reveal, first impressions, ease of use and establishing a connection with the user. I'm working my way towards creating wonderful digital interfaces and experiences. The way design makes things approachable and presentable is why I strive to learn this art. Probably that is why I am still learning.